National Renewable Energy Laboratory Validation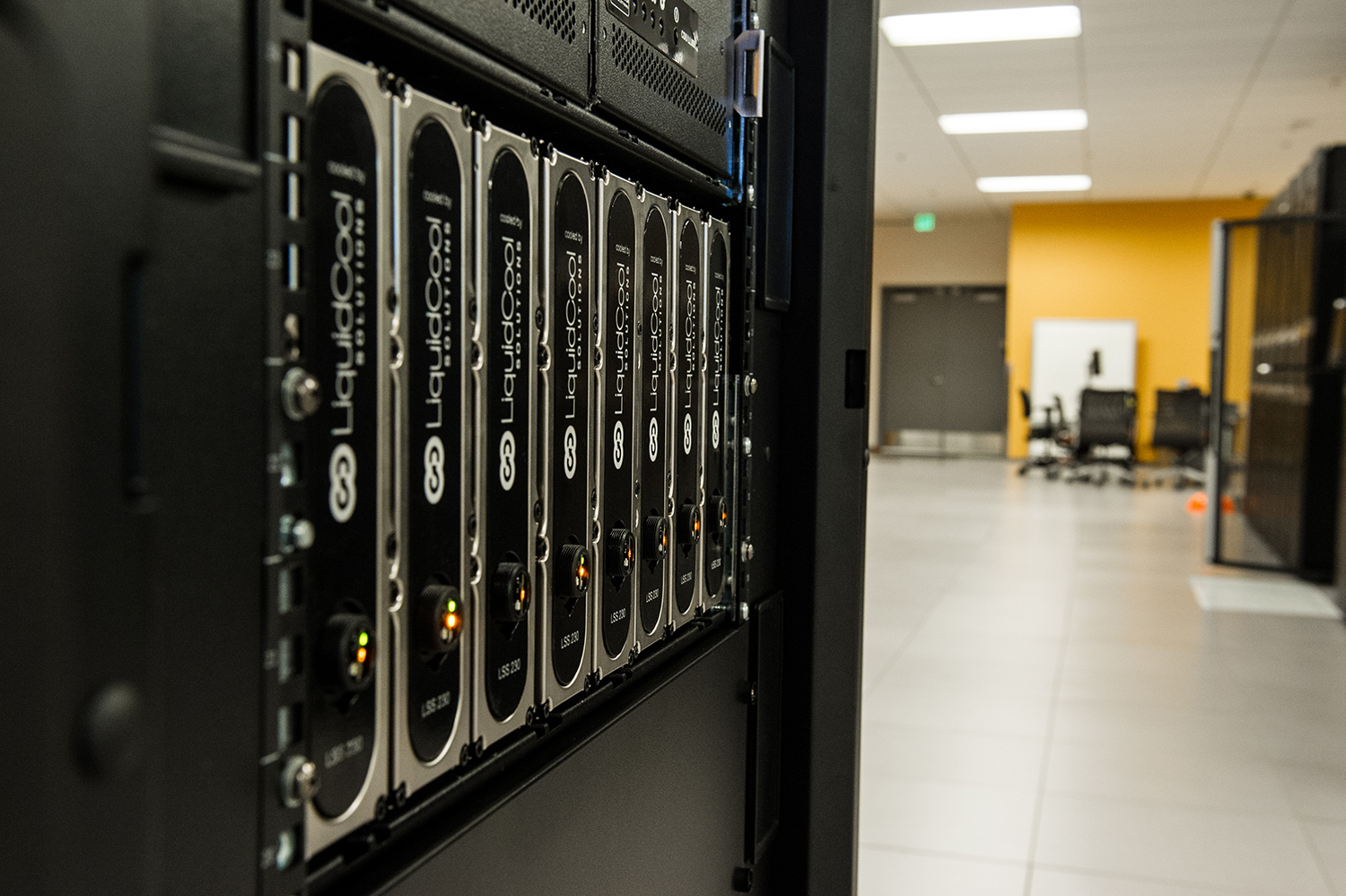 Management of LiquidCool Data Center (LCDC) Core operations by Fiberoptiq are develop and design the Internet-of-Things (IoT) integration of information, commercial, education, and community-based solutions for a broad based of clientele.
Fiberoptiq distribution relationship leverages the future of IoT with LiquidCool Submerged Server Technology (LSST) to be deployed in data centers or at tower sites. Converging high-performance computerization with next-generation broadband infrastructure build-out deploys end-to-end connectivity of data, video, voice, and digital solutions utilizing available in-building and out-of-building commercial access for use of fixed, mobile and wireless communications.
Current LSST building application is a waste heat recovery system selected by the U. S. Department of Energy's (USDE)'s – National
Renewable Energy Laboratory (NREL) in Golden, Colorado.
Wells Fargo's Innovation Integration (IN2) program with NREL is the execution of advanced commercialization of new and innovative technologies to improve energy efficiencies. Testing and refining brand new clean tech solutions for data systems and data servers is what the IN2 program and LCDC
infrastructure is all about.
The IN2 program is a technology incubator and platform intended to speed the path to market
for early-stage clean energy technologies while Fiberoptiq is an available path to market for LSST system. The current building application was supported by a recent independent study by the NREL proving that LiquidCool lives up to it's 'jump the curve' performance claims.
In 2015 LiquidCool Solutions was one of four clean-tech start-up companies selected for the Innovation Incubator (IN2), a five-year, $10 million program to foster innovative environmental technologies funded by the Wells Fargo Foundation and co-administered by the USDE's NREL operation. Read Original Announcement.
Innovation Incubator (IN2) Testing Shows LiquidCool Excels at Recovering Server Waste Heat
The results were remarkable. The LiquidCool system was able to recover 95% of the server waste heat and achieve a re-use water temperature of 140°F, hot enough for use in building heating systems. Click on the NREL 2018 video above to learn more about the Wells Fargo Innovation Incubator and the LiquidCool results.
---
Wells Fargo selected LiquidCool based on the potential its cooling technology offers for saving energy by recovering the waste heat from servers in data centers, and then reusing it for heating buildings. Over the course of the next three years, a LiquidCool server system underwent months of rigorous testing at NREL's Thermal Test Facility followed by over two years of operation in the High-Performance Data Center in NREL's Energy Systems Integration Facility (ESIF). Download to see LSST's 100% Technology Results.
LiquidCool™ Turn server waste heat into Cash
Recover 95% of the server waste heat at 140°F
---
Collect 95% of waste heat
Capture waste heat at higher temperatures
Easily move waste heat
Nearly silent operation
Fanless operation
Reduces floor-space required by up to 75%
Reduces total energy usage up to 40%
Uses no water
Eliminates mechanical refrigeration
Eliminates evaporation and water treatment
Improves reliability and server lifetime
---
---
Go ahead and review LSST Applications or you may Contact us for more information!